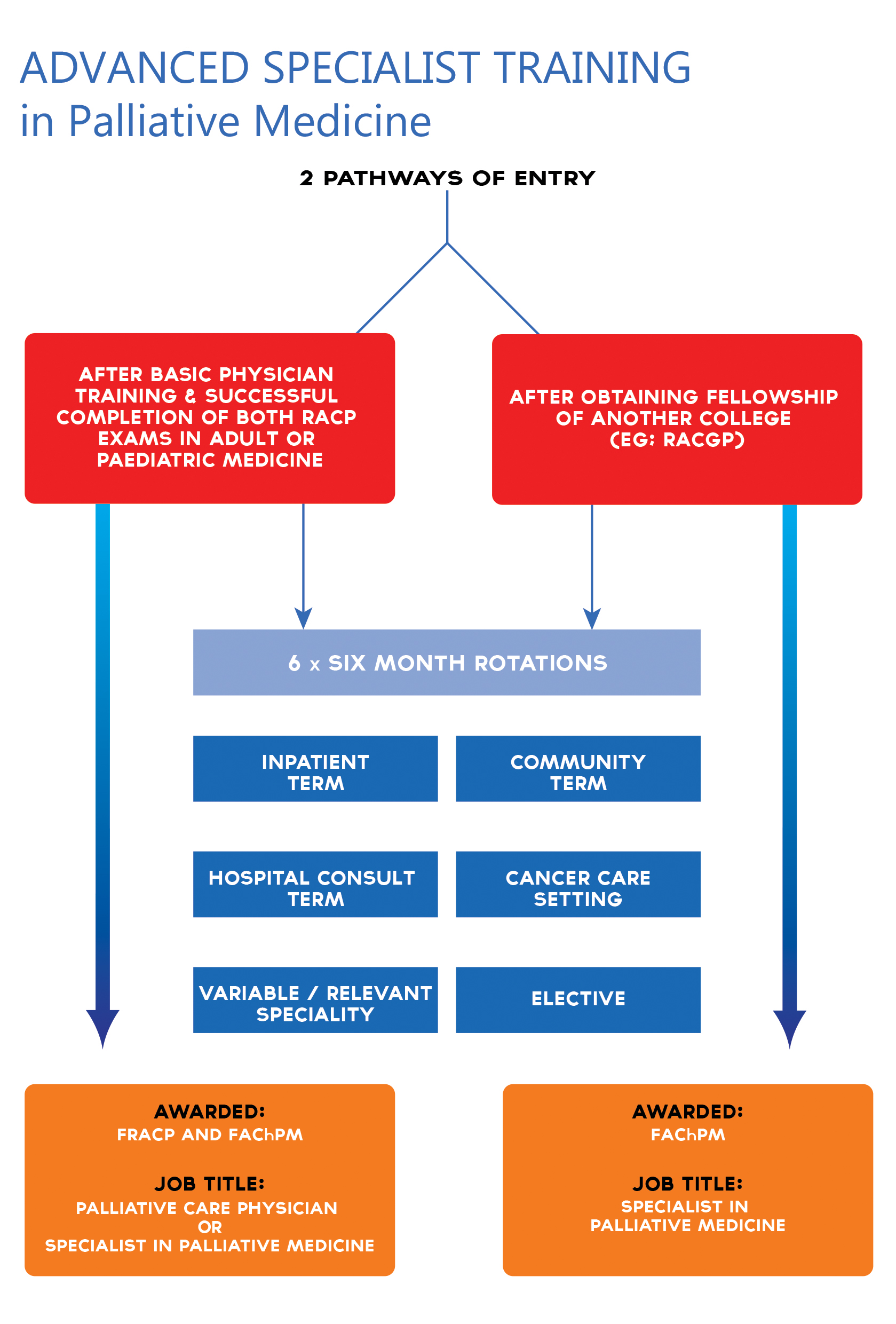 The training pathway for both fellowships is the same, but the entry requirements are different:
RACP Fellowship - A completion of Basic Physician Training
Chapter Fellowship - A Fellowship from another prescribed college such as the Royal Australian College of General Practitioners
To be recognised as a Palliative Care Specialist, doctors must complete three years of supervised training in an Adult or Paediatric setting and undergo work based assessments.
Interested parties can apply through the Victorian Palliative Medicine Training Program to the RACP accredited services that will enable them to complete the required training for either:
Adult Medicine (2017 Curriculum):
6 months Inpatient Unit/Hospice
6 months Community setting
6 months Teaching Hospital Consultation Service
6 months Cancer Care Setting
6 months Hospital consultation/Community/Inpatient palliative medicine or other related specialty
6 months of non-core training/elective.
OR
Paediatrics and Child Health:
24 months core training
6 months relevant specialty training
6 months non-core training.
More information on Advanced Training in palliative medicine can be found on the RACP website.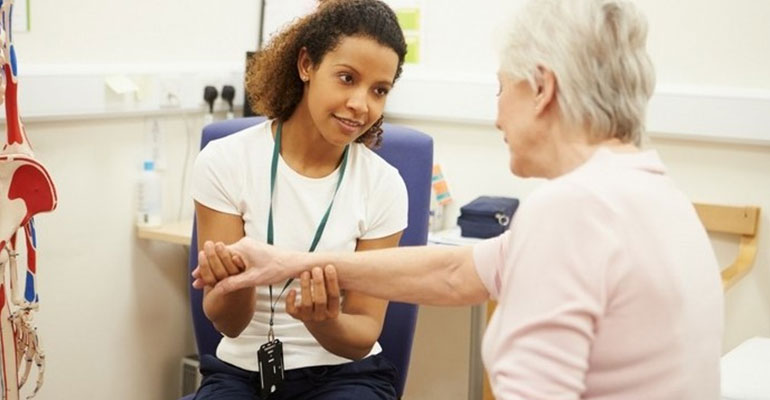 Assessment
Advanced Trainees in Palliative Medicine are required to complete both formative and summative assessments during each year of training. It is recommended that you read the Training Requirements section of the RACP Advanced Training in Palliative Medicine webpage.
Recognition of Prior Learning
The RACP may, in certain circumstances, grant exemptions to the above training terms on the basis of previous training. These decisions are made by the Palliative Medicine Education Committee of the RACP (not the Victorian Training Program). Email: palliativemedicinetraining@racp.edu.au